Bringing your
Brand to Life
With beautifully branded & creatively
custom gift collections
The Branding Balance
Every company wants to showcase their incredible brand in the gifts they send. Balancing the amount of branded products within a gift suite will ensure you send the right message to your recipients. We guide you in determining the best level of branded vs. non-branded products based on your gift type.
Customization Options
Incorporating your brand identity into products, packaging & print
Custom
Products
Food, drinkware, apparel,
keepsakes, games, and more.
Branded items, private label
creations, and collaborations
with leading brands.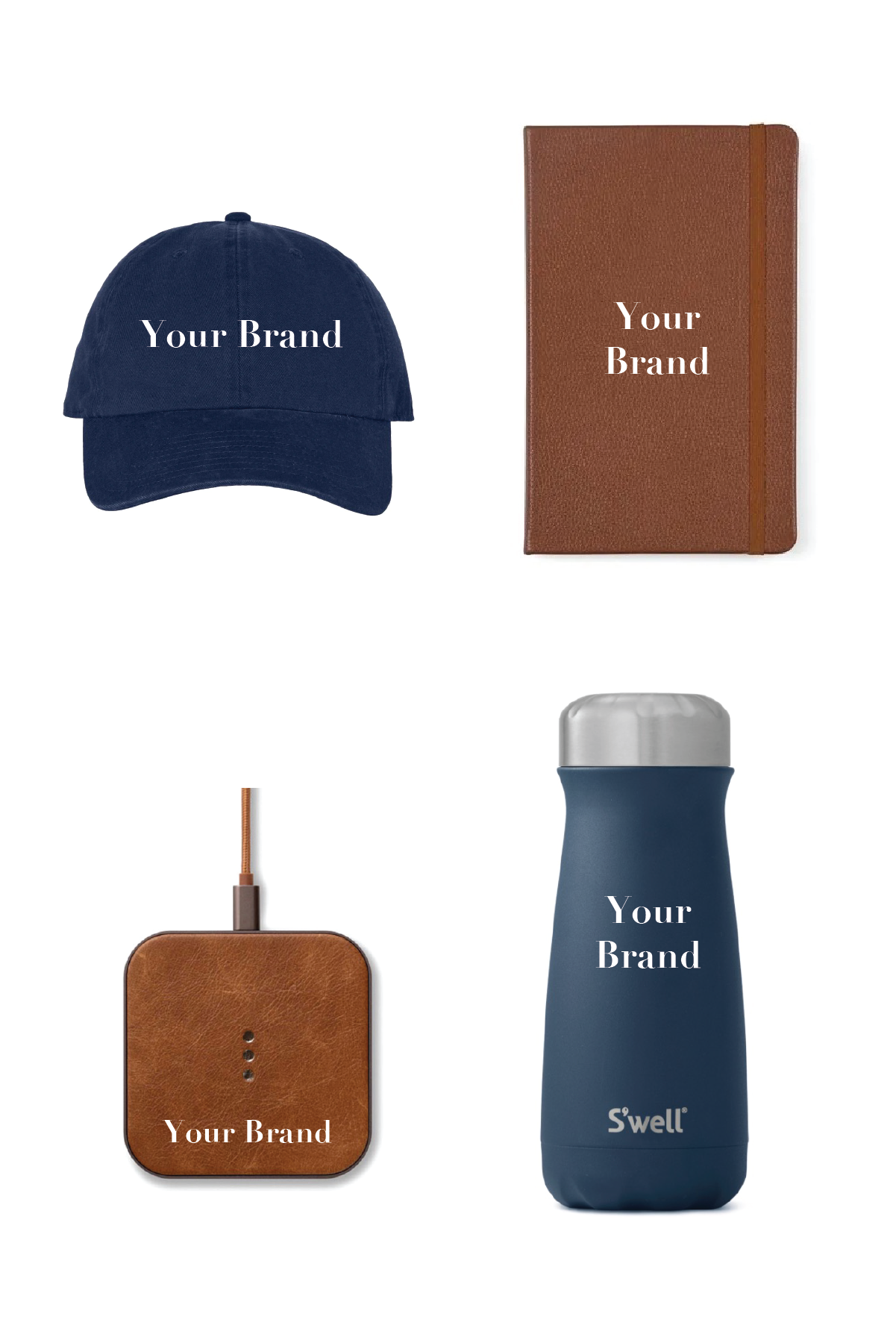 Custom
Packaging
Boxes, bags, baskets,
backpacks and more. With
our extensive network of
custom manufacturers, we
have the ability to create fully
custom packaging from the
ground up to beautifully
showcase and secure your gift
items.
Custom
Printing
Gift tags, notecards,
collateral, packaging
sleeves, tissue paper, gift
wrapping, and more. Our
network of printers, custom
letterpress and designers
can bring your brand and
message off the page.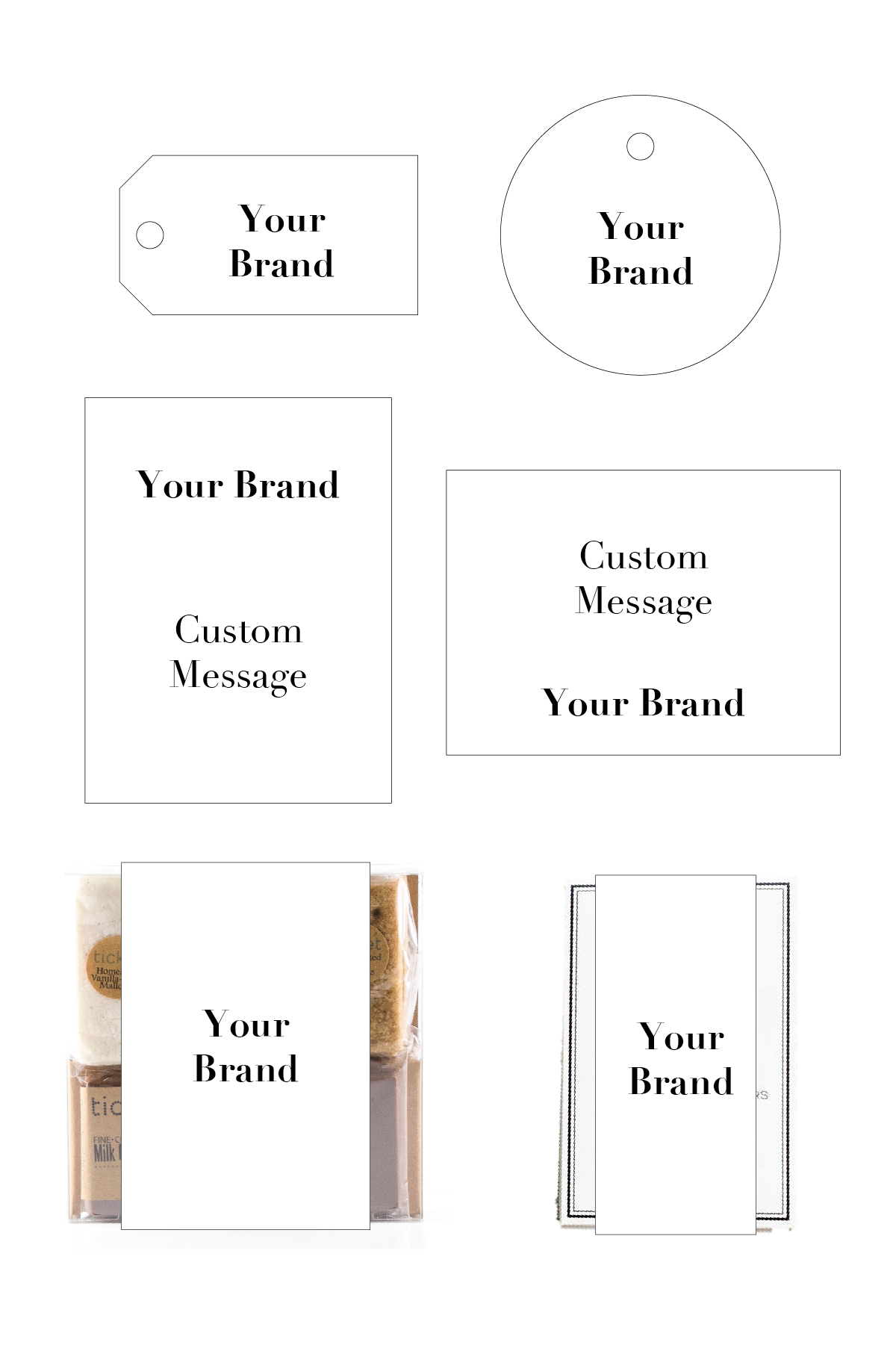 Tell us about your next project! We'd love to help!